Dance Aerobics
Especially Designed For Women
In Atwater,California

A fun Total Body Workout that

"tones without groans"
Energetic Instructor, Mary Ann Davis, offers a low impact workout that can help firm up and burn fat
in an atmosphere of FUN and FRIENDSHIP!
Classes are held Monday, Tuesday, Wednesday and Thursday
from 8:30 A.M. to 9:30 A.M. at the Atwater Community Center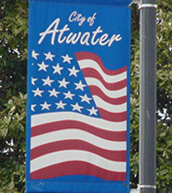 Click Below for Directions

Map of 760 e bellevve atwater,ca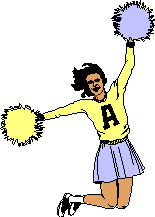 ENERGIZING ! LOW IMPACT,EASY TO FOLLOW,ROUTINES designed to
BURN FAT & CREATE LEAN GRACEFUL MUSCLES with FLEXIBILITY !
(good abdominal control & proper knee and back alignment taught)
Click this link for - MOTIVATING MUSIC VARIETY --- oldies / country / mellow rock / swing / cajun celtic / carribean / hawaiian & show tunes (canes / pom poms )
RELIEVES STRESS --- promotes an overall feeling of well being !
SAFE CARDIOVASCULAR TOTAL BODY WORKOUT --- proper warm-up,aerobic time with pulse rate monitoring,cool down and stretching.
Individual attention/instruction EMPHASIZING YOUR FITNESS LEVEL !
Beginners can stay at low level while power jocks work high intensity !
All in an atmosphere of FUN and FRIENDSHIP

Fees:
$35 per month ( no contract )
Newcomers invited to one FREE Trial Class
Designed and Choreographed by
Mary Ann Davis
209-358-2142
Email

" Keeping Your Climate Comfortable "